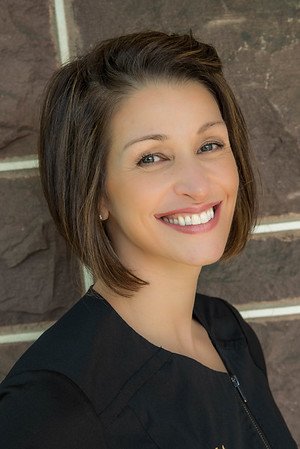 In 2000, Courtney graduated from Von Lee European Skin Care Institute in Reisterstown, Md. With a head start in leading esthetic education, Courtney Joined a 4-Star Forbes-Rated Spa team. Her training was rigorous and extensive, specializing in luxury skincare and exceptional guest service. In 2007 Courtney studied Holistic Health Coaching at The Institute for Integrative Nutrition in NYC. 
As a Certified Acne Specialist with Face Reality Skincare, Courtney is professionally trained to work with individuals suffering from acne. With time spent serving at a nationally recognized resort combined with travel abroad, she is proud to appreciate and honor each individual's innate beauty and strives to nurture and enhance each delicate facet. 
Penni has been a licensed esthetician since 1998. Her career started at a local medi spa in Hershey where she practiced for 13 years. She has a total of 25 years of experience with Luxury and Day Spa Treatments. Penni specializes in Customized European Facials, Acne Treatments and Full Body Waxing. She is also exceptional at making Brazilian waxes as comfortable as possible.
Penni was raised in Harrisburg, Pa and now resides in Palmyra with her son and long-time partner, Josh. In her free time, she volunteers at two local OPH (Operation Paws for Homes) Cats and Kittens Rescues, something she takes great pride from. Penni passionately enjoys spreading the word about fostering and adoption of cats and kittens because there is such an enormous need for rescue. Other than that, Penni enjoys spending her timr relaxing outside. Add a good latte to the mix and she's a seriously happy camper.
Ashley is a newer esthetician who is deeply enthusiastic and excited to be a part of the spa industry. Originally graduating with a degree in Business Studies and a bachelor's in Technical Leadership, like many graduates, she soon realized this career was not the right fit for her. With her mother's blessing, who Ashley considers her best friend, Ashley decided to seek her joy in life with a degree in aesthetics. As a life-long sufferer of skin issues, aesthetics is close to her heart, and that struggle was a primary reason she decided to move to this career path.
She takes pride in providing a relaxing, beneficial experience to her clients and matching them to the best products for their skin. She cares deeply about her clients leaving refreshed, but also that they go home well-educated on the right kinds of products to use on their own to keep. In her off-hours, Ashley loves to read and watch TV. Learning new things, and trying new activities, are among her favorite things to do.
Since 2020
With dynamic expertise, dedicated to luxury and results, Pelle Sana offers high-end service that tailors treatments to suit an individual's skin and wellness concerns. In addition to advanced, pure, clean, and fresh Sorella Apothecary products, each treatment is carefully crafted to ensure a unique and memorable facial experience. Founded in 2020, Pelle-Sana translates to "healthy skin" in Italian, a place close to Courtney's heart.
From acne to aging, we've got you covered! At Pelle Sana, we use high-quality skincare products that combine the best of both science and nature, providing nourishment to achieve healthy skin.
At Pelle Sana, we closely monitor lifestyle, diet, and individual concerns to construct a personalized skincare regimen. See the difference that a truly customized approach makes in your skin's radiance and health. 

We support women of all ages feel confident and restored in their skin through targeted facial treatments that clear, renew and slow down the aging process.
Experience the Glow Within.
"Courtney is lovely. A facial with her isn't just therapeutic for your skin; she really makes it a whole experience, helping you to relax while you're on the table. She's very knowledgeable and I loved the product line she uses. She was non-judgmental about my skin picking (such a bad habit!) and offered me some advice to treat my skin with more kindness. A week post-facial, I'm seeing improvements in evenness, tone, and texture. Courtney was not at all pushy about selling products, which I appreciated, but I wound up taking some things home because I just liked them that much."